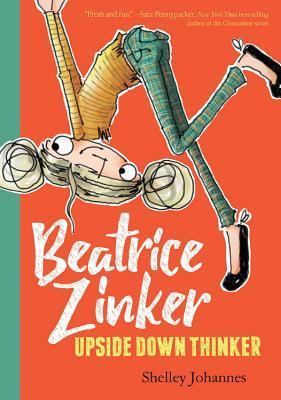 Thank you to #partner @kidlitexchange for a review copy of this book.
As a teacher, I adore students who are unique and not afraid to be themselves. Beatrice is the fictional representation of these students. Because Beatrice does not fit the mold of the typical student, this can get her into trouble even when her intention is sincere. Many children can relate to Beatrice and the fun story told by author Shelley Johannes. A perfect transitional chapter book which includes illustrations children will adore. A must-have for all elementary school and classroom libraries.
Hanging from trees by her knees, doing handstands . . . for Beatrice Zinker, upside down works every time. She was definitely upside down when she and her best friend, Lenny, agreed to wear matching ninja suits on the first day of third grade. But when Beatrice shows up at school dressed in black, Lenny arrives with a cool new outfit and a cool new friend. Even worse, she seems to have forgotten all about the top-secret operation they planned!
Can Beatrice use her topsy-turvy way of thinking to save the mission, mend their friendship, and flip things sunny-side up? -goodreads.com